When MF Tomlinson released his Last Days Of Rome EP in March 2020, he could not have suspected just how prophetic a title that would turn out to be. Within a couple of weeks, London – the city that the Brisbane-born artist calls home – was a ghost town, the nation having been issued their stay at home orders. A tumultuous year later, things have scarcely changed. MF Tomlinson's debut album Strange Time was born out of this bizarre liminal space of constant uncertainty that we've been living in, his candid poetry and expansive sonic caress capturing a true-life portrait of a world in turmoil – the personal mental strains, global political reckonings, and, most of all, humanity's ability to connect and survive through it all.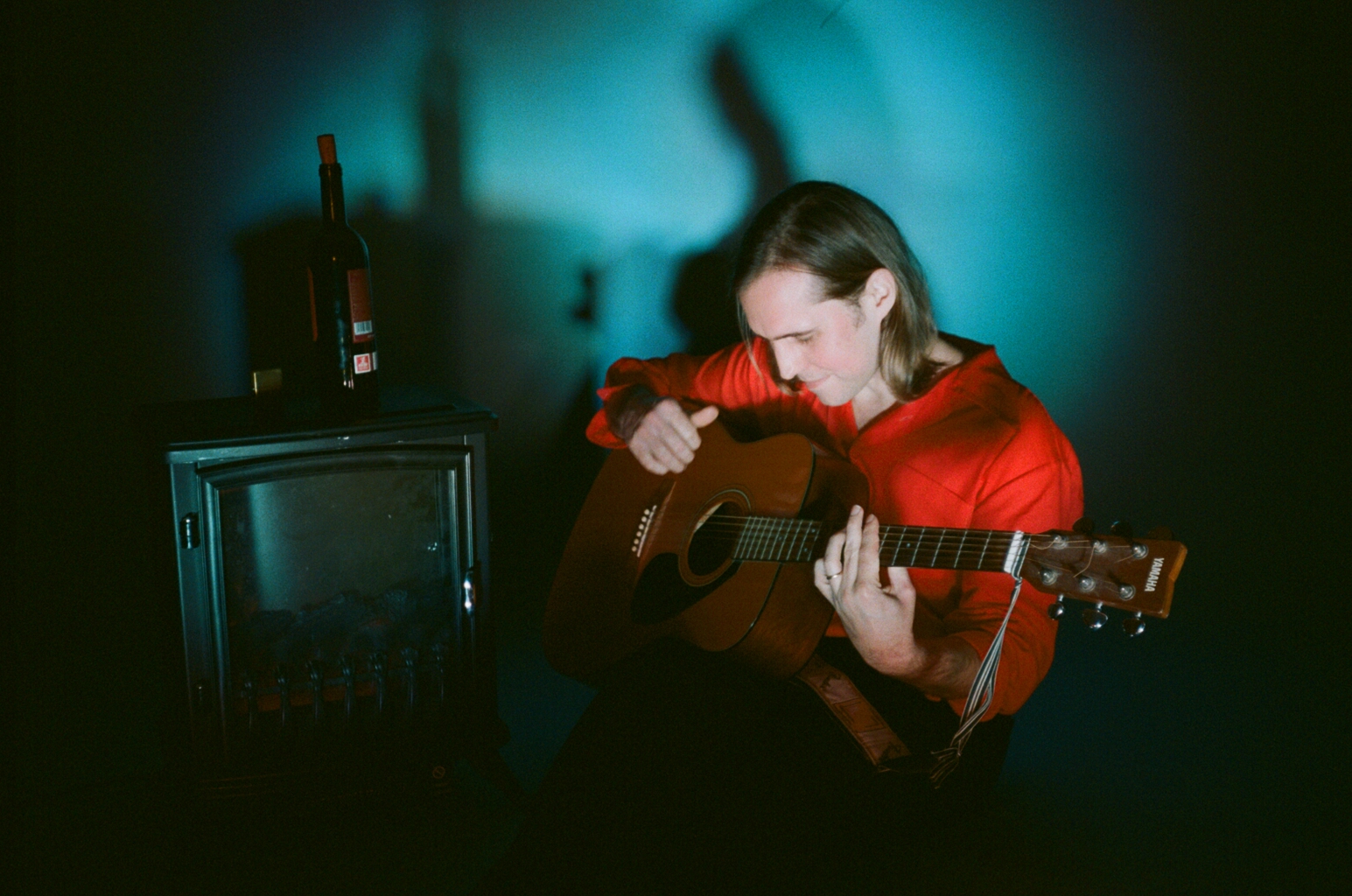 For most, the denial of the possibility to go on the road in support of the first release from a new project would be a disaster, but for Tomlinson it was a much-needed break. Having been consistently on tour around the world from the age of 19 with his previous bands Yves Klein Blue and Many Things, not to mention working with acts like Shock Machine and Tusks, he'd barely had a moment to stop and check in with himself for over a decade.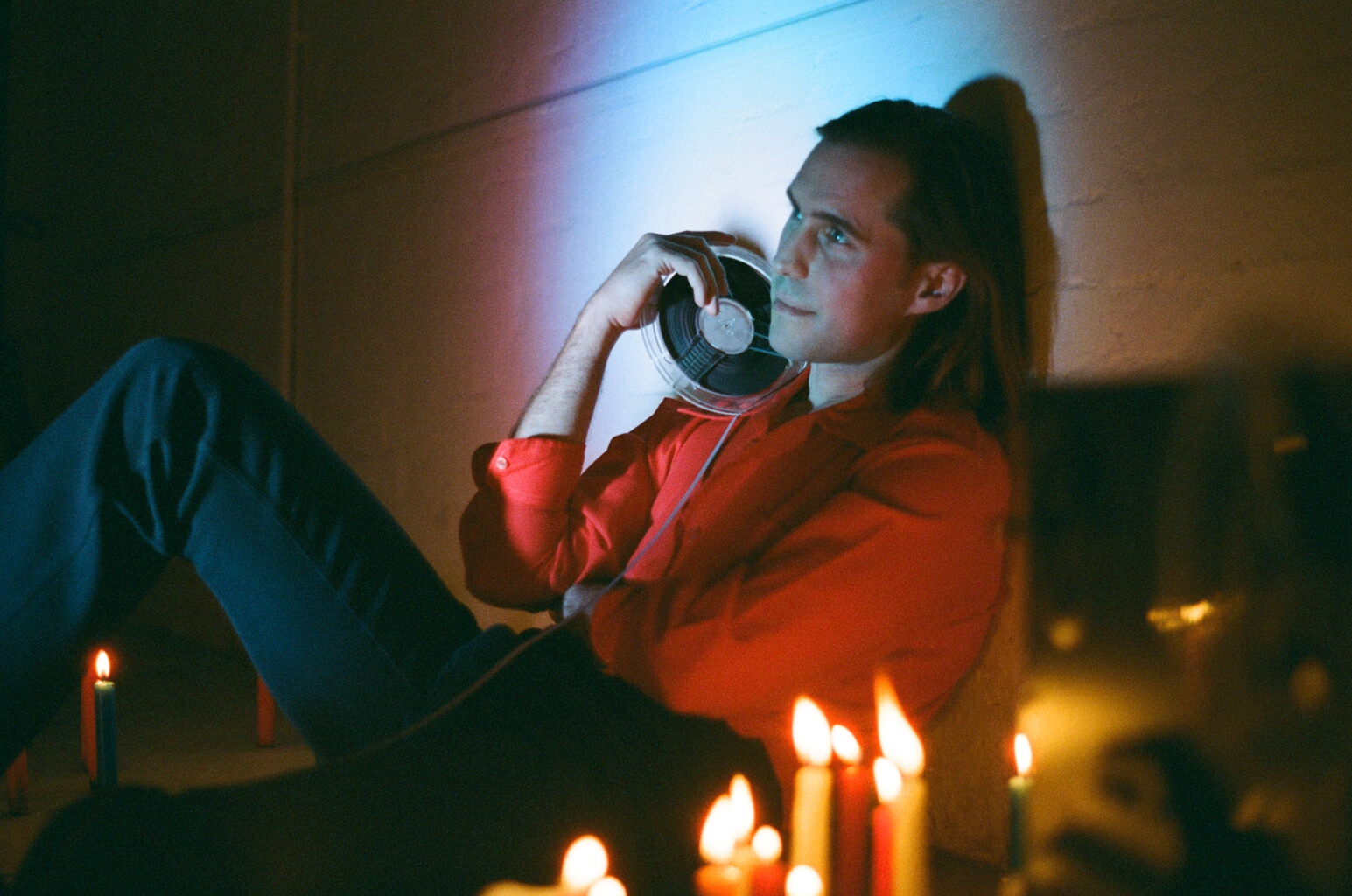 Having always seen himself primarily as a storyteller, the daily trials of a life in limbo provided the perfect inspiration for Tomlinson to really investigate that side of himself and discover a whole new way of working. "The stillness of life imposed by COVID was an opportunity for me to step back and sort of level up as a songwriter," Tomlinson reflects. Restricted to his East London flat, he found himself in his bedroom playing acoustic guitar and writing songs – something he hadn't done since he was 17 years old. These limitations shaped the sound of the Strange Time, which is rooted in 60s and 70s folk, something Tomlinson had a long-standing interest in. "I had always wanted to do a folk record, but maybe was too scared," he admits. "In isolation, I found complete freedom to write again, something I don't think I'd let myself experience since I was very young." What emerged were verses littered with his daily observations, aimless thoughts, and vulnerable truths. He also learned to sing "with an inside voice" and jammed away on his saxophone "every single day for three weeks," until his wife understandably banned it.
With legendary raconteurs like Brigitte Fontaine, Bobbie Gentry, Leonard Cohen and Bill Callahan as his listening companions and inspirations during the process, Tomlinson envisioned putting together an album that would stand as an artefact of the titular Strange Time, but with a timelessness that would see it remain a treasured listen in years to come.
Sonically, he wanted to expand beyond his acoustic outlines into something subtly grandiose, looking at the work of luminaries like Miles Davis for guidance, and finding inspiration in diverse compilations, from Lights In The Attic's primer on 70s Japanese folk rock Even A Tree Can Shed Tears and Soul Jazz's Afro-Centric Futurism collection Soul Of A Nation.
Fortunately, he was able to call on a battalion of musical friends from his years of working in myriad other projects to help him achieve his vision. While MF Tomlinson is nominally a solo project, he believes that "music is a dialogue between one or more people," and Strange Time is a testament to that, being by far his most collaborative work to date, with contributions from over a dozen colleagues – lovingly known as "the MFs – because they're all very talented motherfuckers".
Buoyed by this collective musical prowess, Strange Time boasts a rich tapestry of brass, woodwinds, strings, and more, with half the songs stretching languorously and naturally beyond the five minute mark, gently drawing you into the album's current. Trading files back and forth between the cast of players, with some remote recordings coming from overseas and even far-flung continents, Strange Time's composition is a testament to artistic and human connection in a time of forced separation. With the results being so rich, each instrument perfectly placed to add luminous detail to Tomlinson's tales, it is hard to fathom that they were compiled in such a painstaking manner.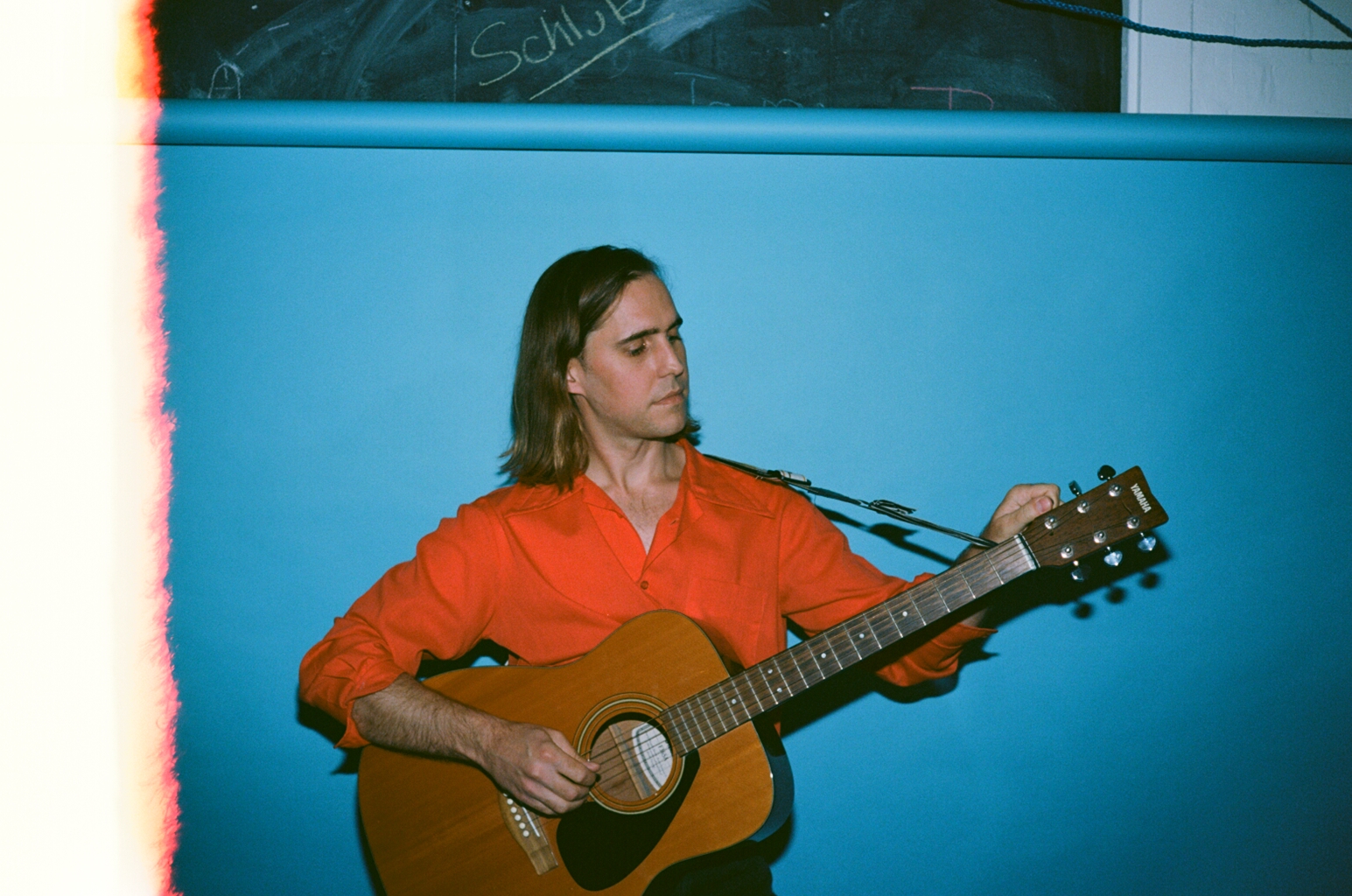 The instrumental detail and care is evident right from the opening title track, where Tomlinson's own romantic sax twirls above Joseph Conner's feathery electric piano and Yigit Bübül's (Dan Lyons, whenyoung) pattering percussion to produce an impressionistic portrait of a mind coming to terms with the global crisis. "If god exists it seems the world is really ending," he pontificates equanimously in his opening gambit, not with the bravado of Last Days Of Rome, but instead with an innocence and recognisable humanity that you instantly want to befriend. "I wanted it to be a balm, I wanted it to be like a salve," Tomlinson admits. "I wanted people to go 'that's what it felt like to me when I was stuck in my house'."
This unpretentious openness flows into every song on Strange Time. "Spring" sees Tomlinson extrapolating on the idea that maybe humans' time on the planet is up and the world is ready to be re-claimed by the lions, the dolphins and "the tigers of America" (nod to Tiger King very much intended).
"It was the happiest feeling I'd known for days / to know that when we are gone the world belongs to itself again," he sings with audible relief, as a gorgeous bed of autoharp, trumpet, cornet and clarinet rise to animate this soothing exhalation. "Long Day" finds Tomlinson pulling from his own experiences of rising early to work in a bakery - "at the end of a long day / it's just gone lunch," he opines while Ami Koda's flute flits all around, but it will strike a chord with anyone who was surprised by how tiring a day of working from home could be.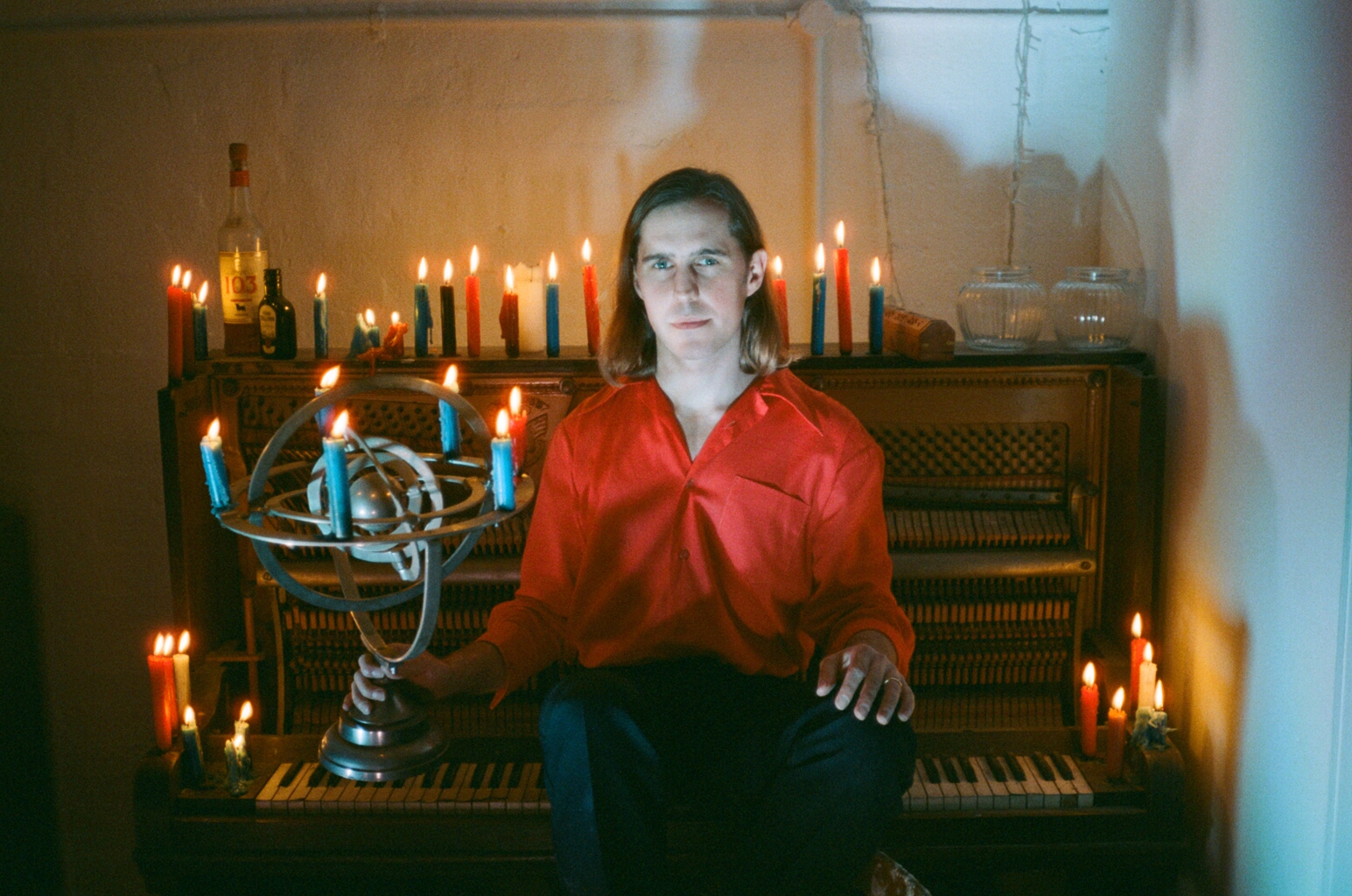 Central to Strange Time is the psychedelic seven-minute treatise on modern paranoia and social media addiction, "Them Apples". Co-written with Viljam Nybacka, the song floats on glistening organ and bluesy guitar as Tomlinson contemplates how "even when we're really here, half of us hangs in the air." Guest vocalist Connie Chatwin (Sam Smith, dodie) takes up the choric role, playing the voices of morbid-yet-irresistible headlines, singing sweetly to him about SOS notes found in cheap clothes from Bangladesh and the Venetians losing their city to rising tides, dragging him deeper into the doomscroll. As the opus descends into a beautiful clutter of flute, sax and noodling guitar that mirrors his overwhelmed mind, Chatwin's mellifluous tones turn into cackles as Tomlinson finds himself powerless to resist the screen, begging "talk to me world, tell me everything."
While Strange Time is unafraid to court the "unspeakable emptiness" of life in lockdown, Tomlinson makes sure to end on a note of hope with the jaunty "Thursday, 8pm", named for the weekly time when society came together to vocally show their appreciation for the NHS. Disregarding his own reservations about the value of the 'clap for carers' while the government continues to gut the NHS, Tomlinson found solace and hope in the collective energy it brought, and it served as a reminder to him that humanity will prevail, a sensation that he captures in the album's simple but profound final promise, "soon you'll find that same old feeling / and you had it all along."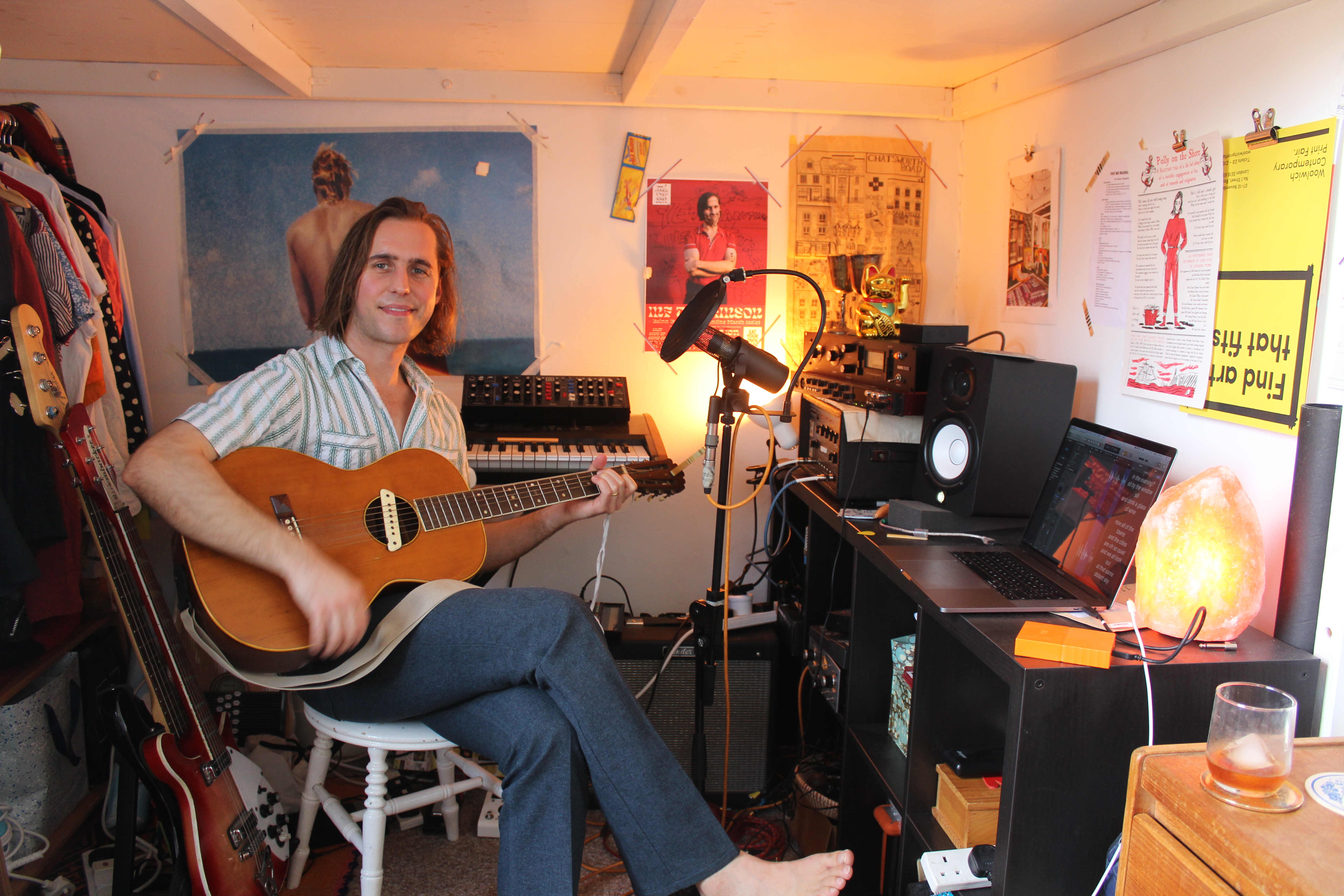 Across the six tracks of Strange Time, MF Tomlinson doesn't attempt to explain or aggrandise the quotidien activities of life in 2020, but to provide a record of a moment in history. In his own self-deprecating and naturally charming manner, he sings about his daily actions with truth and conviction that will resonate with anyone who lived through it – and may help them to frame their own emotional journey of the last 12 months. "These songs are meant to be understood, they're not meant to be mysteries," Tomlinson says, fully embodying the artist he always knew he was. "They are meant to speak from my heart and soul to yours."